Home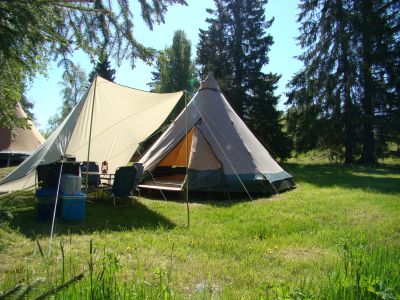 Tepee (Tent)
Feel like an outdoor vacation? This can be in a Sami tepee tent!
The Sami use these tents as their nomad dwellings when following the reindeer herds. So they were the first "campers" from the tundra of Lapland. The two Tipi-tents are in a quiet part of the site with only nature around you. You have views over a water course in the background and you hear the water flowing into the river "Vanån.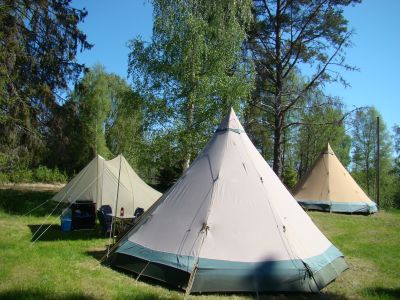 If you're lucky you may see a moose or a deer drinking from the water at night. In the vicinity of the tent is a place where you can light a fire.
The Tipi tent has a diameter of 5.20 metres and stands on a wooden platform. Beside the tipi is canopy under which you can cook. The Tipi tent is equipped for four people. It is also possible to rent a dome tent (Wigwam).
TeePee tent

Person

Per week
€
Per day
€
Cleaning
€

4

249

41.50

20